Freestyle Libre: A Diabetes Educator's Experience
Reviewed by Dr. kotb and his team
When I heard the news that the Freestyle Libre was coming to the U.S., I was so excited, especially since it adds to the options for self-management technology for people with both type 1 and type 2 diabetes.
So, last week, I took advantage of the free
Freestyle Libre reader and sensor offer
for current Dexcom users.
I was so excited to try out the Libre and wear it with the Dexcom G5 to compare the two as a self-management experiment. I was prepared for the two devices to differ as one is a
continuous glucose monitor
(Dexcom) and the other is a
flash glucose monitor
(Libre). Here are my thoughts.
Ten Thoughts of a Certified Diabetes Educator
1. Filling the Prescription: Win for the Libre
I was able to get my hands on a Libre within 36 hours of claiming the offer. I contacted my endocrinologist to write me a prescription and almost immediately Walgreens worked on obtaining a Libre system for me. My Walgreens didn't have the Libre in stock, so they placed an order, and I was able to pick it up the next day. Whenever I try to re-order Dexcom supplies through my third party distributor, it seems to be disastrous, and it takes a week or so to receive my shipment.
Considerations: If you do not have insurance coverage for a CGM, have a high deductible, or cannot afford your out-of-pocket cost with coinsurance, the Libre is a much more affordable option.
However, make sure that your insurance will cover the Libre. If insurance covers the Dexcom (and you have good insurance coverage), but not the Libre, then Dexcom may be a more affordable option.
2. Insertion Process: Win for the Libre
The insertion instructions for the Libre are understandable and easy to follow which differs from the difficult Dexcom insertion process.
Considerations: If you are unfamiliar with diabetes technology, have low dexterity or have vision problems, the insertion process for the Libre may be much smoother than insertion of the Dexcom.
3. Calibration: Win for the Libre
The Libre is factory calibrated, so it does not need to be calibrated after warm up or throughout its ten-day session. The Dexcom requires two calibrations after its two-hour warm up and then one calibration every 12 hours.
At first, I thought this was an absolute win for the Libre. However, I noticed that there were a few instances where my Libre was significantly (60+ numbers off) from my meter reading and Dexcom reading. I understand that the Dexcom will be closer to the meter reading since it uses the meter reading for calibration but I felt scared that I couldn't tell the Libre it was wrong to re-adjust it. I don't think I'm fully ready to trust factory calibration yet.
Considerations: The factory calibration is a beautiful feature as it reduces user-burden. All the user has to do is insert the Libre before starting the session. This feature is beneficial for those who cannot or will not check their blood glucose manually throughout the day.
4. Adhesive:  Tie
I cleaned off my site area with alcohol before inserting the Libre. I was unsure of the guidelines for using skintac, so I did not use any before insertion.
After two days the Libre began to peel off, and I had to reinforce it with Tegaderm. The Dexcom also does not have great adhesive.
However, I have been using the Dexcom long enough to figure out the best way to make it stick for me (donut-shaped application of liquid skintac before insertion, gifgrips on after insertion, followed by additional liquid skintac on top).
Considerations: Both the Libre and the Dexcom seem to cause allergic reactions in some.
Final Thoughts
Trialing the Libre was an awesome opportunity as it gave me a sense of having patient choice for self-management tools.
However, I am not sure I am mentally ready to use the Libre over the Dexcom. I am used to using my Dexcom G5 CGM and have become somewhat dependent on its benefits for my peace of mind and sense of safety.
There are still many clear clinical benefits to using the Libre, however, and the best fit depends on individual self-management needs.
Get the Best Price for Libre On eBay
or
Amazon
[ycd_countdown id="44502″][/ycd_countdown]

Recommended by Dr. kotb and his team

Why Trust Us?
dr kotb is a reputable Medical author and A Caring Physician Who introduces A Bold Approach To better Women Health | Clean Eating, Weight Loss |Fitness Workouts for Beginners | femme Diet |Skin and Hair Beauty Goals
He Has more than 80 books on AMAZON ==> you can check his Amazon author page here ===> 
HERE 
Dr kotb Team has been reviewing health, Fitness, and Beauty topics since 2010.
Connect with Us On Pinterest


Email: dr.kotb@Neverseenbefore.co.uk
Dr. Kotb Website Customer Testimonials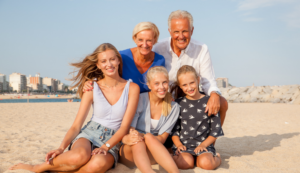 "An excellent Website with a wide selection, great prices, and considerate customer service staff. I recommend them to all my friends."

– Mark A.

"Very reliable and service oriented. A fantastic source for vitamins, healthcare, and nutritional items. Great service and follow-thru. Strong recommendation!!"

– Stephanie P.

"My shopping experience with Dr. Kotb Website has been remarkable. I prefer it over all the other internet vitamin shops. They have an outstandingly wide selection of name brand health and beauty aids. For me, its a one-stop store. We plan to continue our business relationship with Dr. Kotb Website and am sure others will find the same joy. Thank you."

– Sheila C.

"My favorite place to buy all things natural! You won't find better prices, and shipping is speedy. I highly recommend Dr. Kotb Website

– Andrea S.

"I absolutely love Dr. Kotb Website! I purchase almost all of my organic products from them. The prices are better than I have found in any store. They are also better than anywhere I have found online, and believe me, I have scoured the internet for the best prices. They have good customer service. The prices are amazing! The selection is pretty impressive, the bigger the better! I love Dr. Kotb Website! Keep up the good work!"

– Rebecca F.

"A great online shopping experiences every time I order with Dr. Kotb Website. My order is shipped quickly, at a reasonable flat shipping rate, in addition, they carry everything I like to order, so no more ordering from 4 or 5 other sites and paying their extreme shipping rates. Customer Service is fantastic!"

– Terri K.

"A Wonderful selection of high-quality products. Customer service is great. Very quick, very convenient and very affordable. My order is always correct and any back orders always arrive soon after my regular order. It is very seldom that they do not have something I am after In which case it is usually something that one Website specializes only in. I love shopping with Dr. Kotb Website. I love that the order comes straight to my door. As I said earlier, the selection and prices are most definitely the best anywhere online! I have most of my adult children and their friends now shopping with Dr. Kotb Website."

– Tina A.

Dr. Kotb Website is simply the best! I have tried many vitamin merchants on the net but Dr. Kotb Website beats them all because they have such a wide selection and quick processing times. I usually order over $100 and get the free shipping, and just order all I need for a few months because they just have it all! It was easy to add a couple of things even though I had already placed the order and it was still sent in a timely manner. Customer service is friendly and helpful. They are still the best by far! I love Dr. Kotb Website! My luck I found them on the net!"

– Linda S.

"The best thing I can say about Dr. Kotb Website is that I didn't need to say anything. Everything was done as they said it would be without an issue. It shipped when they said it would ship, they had reasonable shipping options, they alerted me when it shipped."

– James B.

"The best selection at the best price. Quick shipping and everything is packaged so nothing breaks or gets damaged. Dr. Kotb Website is the only website I shop for my supplements, vitamins herbs and homeopathic products."

– Jennifer E.

"The best place to buy supplements on the internet hands down!"

– James L.

"They can't be beaten. Seriously. Try them out, you won't be disappointed!"

– Fred W.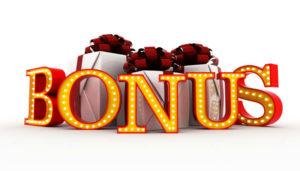 All These Bonuses are free From dr kotb Team if you Take Action
Before the timer Hits Zero
[ycd_countdown id="44502″][/ycd_countdown]