Read Her Story :
If you have even had one hot flash, try these for a month.
Reviewed in the United States on May 26, 2019
I can not live without this product. It's the only thing that has cured my hot flashes, which were destroying my life. I could no longer go anywhere or do anything.
I did not know how to dress. I was never comfortable. Now I know I will be OK, if I drink a warm beverage I will not self-destruct. I won't be incinerated on the spot in a theater in the middle of the play.
However, these don't help You Sleep, it's the nighttime ones that help you sleep. I take a regular Estroven in daytime, but I take the nighttime estroven in the evening before bed. They don't recommend you take two a day but I do anyway and I feel much better for it.
I sleep very well now and wake up refreshed for the first time in five years. So, i take one yellow one in the morning, and a blue one at night, and my doctors can send their bills to other people. I'm on auto delivery!

Ok, let's be serious.

Menopause is a misunderstood and very neglected time in a woman's life.
It can last 10 months or it can last 10 years. It can really last for years. It all depends on the woman.
Perimenopause can last 3 years or 10 years also, it's different for every woman, just like our periods and pms is different.

Black cohosh is an herb that has been around since the dawn of time. If your period is delayed and needs to come, black cohosh will make it come.
That's why it can help with pms, it rebalances things quickly.
In perimenopause and menopause our hormones undergo so much drama that I'm betting 90% of the women reading this were given antidepressants when they went to their doctors with severe perimenopausal and menopausal symptoms.

And if the antidepressants had worked, we'd all be on here raving about them. And we wouldn't have needed Estroven.
Or anything else.
But they didn't.

And so we do need help.

Weight gain, loss of sex drive, for me personally it's the desire to see my once beloved children less frequently, lower tolerance for pain and higher tolerance for sadness, all these things contribute to loss of happiness, but add hot flash to that combination and it begins to feel like the misogyny of the bible is true,
Eve doomed us all, being female is hell. Even happy and serene women who were content with their lives and choices start simmering with violence and inquiring about cruises to Alaska.
For one passenger. And this lasts for years! AND NO ONE IS TALKING ABOUT IT!!! They are just giving us more and more drugs.
That's why I think we are also on high blood pressure meds. This is the cycle: you gain ten pounds in your late forties because you have been a chaffeur for 20 years.
You go to the dr. and get antidepressants, you gain another 15. Now you have high blood pressure. You take a pill. You feel upset so you eat cheese, which is yummy. It makes you feel better.
Now you have high cholesterol. You take another pill. Now you are a pill taker when before you were super healthy mommy making sure everyone else was healthy. And you can't sleep anymore. So you gain more weight due to high cortisol, and get a CPAP machine, which is even less sexy than it sounds.
Now you are depressed when before you were not, so you probably do need the antidepressants, but intead you take vitamins for a year, convinced you can fake out the doctor. Instead you are hit with pre-diabetes or thyroid issues.
Do you see where I am going ladies? It's a slippery slope. It all starts with the medical profession not understanding what it means to be female.

I had my doubts about this supplement until I went a few days without it and hot flashes returned. I'm careful not to miss a day now, and as I said, I take the energy one in the morning, and the nighttime one around 8 pm by 10 pm I am totally relaxed.
I wish all good things on all of you, we are all unique and different and I'd love to hear details of the experiences of others, young and old alike, trans or not, it isn't as if this pill is going to hurt you, but you must not take if you might be pregnant. Thats important. Did I mention I'm off all other medication now? Turns out it was all menopause all along….
410 people found this helpful
Relieves hot, flashes chills, and I feel energetic.
Size: Maximum Strength
Verified Purchase
Balances hormones and gets rid of menopause side effects like hot flashes, chills, irritability, and tiredness. I am energetic and my mood is great. I recommend to buy this if you are premenopause or menopausal.
81 people found this helpful
THIS IS A LIFESAVER!! WORKS GREAT!!
Size: Restful Sleep
Verified Purchase
I've had continual hot flashes for at least 20 years and unbelievably I never sought help for it. Stupid, stupid, stupid. I would need the air conditioning on constantly during the summer and barely any heat during winter. I was just miserable.
Then about a week ago I looked on Amazon to see what remedies they offered. That's when I saw Estroven. I decided to try a 30-day supply, and took the first pill that night.
Oh my word, what a dream come true!! I slept great and had NO hot flashes during the night. In fact I haven't had any in the three days I've been on Estroven. I even drove with the windows down today instead of cranking the AC. It's awesome!
I'm shocked at how fast it worked. I was afraid it would have to build up in my system.
I'm so very thankful that this product is available and could kick myself for not doing it earlier. I'll never go a day without it again.
65 people found this helpful
Feisty Redhead and Disabled Vet
Stopped My Night Symptoms COLD When Combined w/Other Supplements!
Size: Restful Sleep
Verified Purchase
I started early menopause in the beginning of 2018, and the onset was both abrupt & severe- no gradual process at all! (For this review, I'll stick to sleep symptoms.) Overnight, I began experiencing SEVERE night sweats, overheating, and insomnia.
First, no matter how cold the room or light the blanket (or even NONE), I would wake up DRENCHED with sweat dripping everywhere- I bought thick bamboo towels to put under me, and had to replace them during the night.
It was absolutely disgusting! Even though I kept hydrated, I sweated so much that I was constantly dizzy, and had to start drinking Gatorade (yuck!) to help with the electrolyte imbalance.
Second, no matter how I felt when going to bed (cold, normal, etc), I would wake up so overheated that I had severe headaches- then 5 min later, I would be back to normal. I even moved to our basement bedroom since it's cooler there (and no husband's heat in the bed), but it didn't help. Lastly,
I already was an insomniac but it got far worse- there'd be nights I didn't sleep at all, for days at a time. On the nights I did sleep, it would only be about 30 min before the overheating and sweats woke me up, and I would only get 2-3 of those short naps.
At this point, I was desperate for relief. I read a reviewer's comment for another product, and she mentioned a combination of products that had stopped her hot flashes and night sweats cold. So I got them all (see below list) with this product being one of them, and took them religiously.
While it DID take quite awhile before they worked, the results were marvelous! I was essentially back to normal- no night sweats, no hot flashes, no more insomnia, etc. It was virtually a miracle.
So, while I don't know if this product works by itself since I started it in conjunction with several other supplements, I'll say that it's part of a regime that has worked wonders for me! It's been a glorious 6 months. My only caveat is that when I recently got sick with the flu, the symptoms came back for awhile (though not near as bad).
My Menopause Supplement Regime*:
• At night:
》This product (ESTROVEN Sleep)
》SOLARAY Black Cohosh
》SOLARAY Wild Yam Root
》SPORTS RESEARCH Evening Primrose Oil
》RESTORE Menopause Support Supplement
》HAIRFLUENCE Hair Supplement
》Vitamin B
• In the morning (admittedly, I forget to take more often than I remember):
》ESTROVEN Maximum Strength + Energy
*NOTE: I only take half of the RESTORE supplement dosage since I take the ESTROVEN daily supplement too. I also don't take any of the other supplements in the morning if they call for it and take the minimum doses, as some overlap with ingredients and I don't want to take too much. I also brought everything in for my doctor's approval. Be advised that according to her, Black Cohosh has been linked to breast cancer so if you take it, ensure you have your annual mammogram.
47 people found this helpful
 Best over the counter relief ever
Size: Restful Sleep
Verified Purchase
Can't recommend this highly enough. My nightsweat symptoms came on suddenly and filled me with despair for a month.
I had been working hard on getting good sleep–to help with mood, memory, and maintenance of weight–and suddenly was experiencing nightly and frequent severe sweating, substantially undermining my daily functioning–really felt a sense of depression I'd never experienced.
Estroven (and opening the windows!) changed everything, practically overnight, with no side effects.
Within days I began sleeping with few interruptions, and after two weeks I slept all night without any sweating or waking. Knock on wood, this has continued now for another three weeks since. Don't know if it works for everyone, but give it a try–it saved my mental health and peace of mind. Thanks to the other women who endorsed it on Amazon!
55 people found this helpful
 +30 mins more sleep/night on average!
Reviewed in the United States on November 8, 2018
Size: Restful Sleep
Verified Purchase
My sisters – If you are having hot flashes at night, I strongly encourage you to try this product! (Product arrived 10/31 – chart in photo is my average sleep per week past 3 months from fitness tracker – last bar is week I started using Estroven).
I was doing everything you're supposed to do: bedroom cool, light clothing, no hot food, no hot showers, avoiding sugar, eating soy & flax, and exercising.
Still I was waking up a few times a night (sheets off/sheets on/sweating – you know the drill) with hot flashes for a couple months & it was beginning to take a toll.
This product was a "Hail Mary" and I'm still surprised it seems to be working. I say "seems" becasuse since about night 2 taking it my hot flashes are extremely mild to none day/night, even though the instructions talk about using 90 days for best results.
Before purchase I read another reviewer experienced the same quick effect & she said it best – "product or placebo who cares it's working" LOL! But I've tried mind over matter & failed. The only thing I've done differently is start taking this product.
It's now been over a week and my fitness tracker confirms I am waking less or not at all & averaging a half hour more sleep per night. That 30 mins is the precious difference between waking up feeling refreshed vs waking up groggy/cranky for me.
I do plan on talking to my doctor about this product long term because I have no intention of giving it up anytime soon. If you try it I hope you get the same relief I did, we're in this together!!!
42 people found this helpful
 Takes 60 days!
Size: Maximum Strength
Verified Purchase
Used it for 60 days as instructed.
It took just about the entire 60 days before I experienced relief. My hot flashes aren't gone but they are fewer and less intense.
Some days I don't have any. It's so effective that at times I think maybe I'm getting past this phase so I tried cutting back twice and regretted it both times.
60 people found this helpful
then I will be 1000% happy.
Size: Maximum Strength
Verified Purchase
This stuff has been a real lifesaver for me. The hot flashes and mood swings were getting beyond my ability to tolerate them, so I ended up doubling the dose each day and I have had no issues since.
Now, if only Mother Nature would finally hurry up and get all of this over with, then I will be 1000% happy.
49 people found this helpful
 A great Supplement for Me since Taken off Estrogen
Reviewed in the United States on February 28, 2018
Size: Maximum Strength
Verified Purchase
Have been using since Dr. Took me off Premarin. Thank God I found a non-hormonal supplement that works.
48 people found this helpful
I suffered from horrible hot flashes at night
Size: Maximum Strength
Verified Purchase
I suffered from horrible hot flashes at night. 5 to 6 times maybe more a night. Started on this product and within i'd say two weeks, no more hot flashes and they've been gone ever since.
I've used this for four months now. Totally worth the price you pay for the 30 day supply.
46 people found this helpful
[ycd_countdown id="44502″][/ycd_countdown]
Recommended by Dr. kotb and his team

Why Trust Us?
dr kotb is a reputable Medical author and A Caring Physician Who introduces A Bold Approach To better Women Health | Clean Eating, Weight Loss |Fitness Workouts for Beginners | femme Diet |Skin and Hair Beauty Goals
He Has more than 80 books on AMAZON ==> you can check his Amazon author page here ===> 
HERE 
Dr kotb Team has been reviewing health, Fitness, and Beauty topics since 2010.

Connect with Us On Pinterest


Email: dr.kotb@Neverseenbefore.co.uk
Dr. Kotb Website Customer Testimonials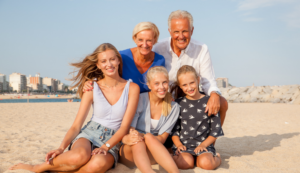 "An excellent Website with a wide selection, great prices, and considerate customer service staff. I recommend them to all my friends."

– Mark A.

"Very reliable and service oriented. A fantastic source for vitamins, healthcare, and nutritional items. Great service and follow-thru. Strong recommendation!!"

– Stephanie P.

"My shopping experience with Dr. Kotb Website has been remarkable. I prefer it over all the other internet vitamin shops. They have an outstandingly wide selection of name brand health and beauty aids. For me, its a one-stop store. We plan to continue our business relationship with Dr. Kotb Website and am sure others will find the same joy. Thank you."

– Sheila C.

"My favorite place to buy all things natural! You won't find better prices, and shipping is speedy. I highly recommend Dr. Kotb Website

– Andrea S.

"I absolutely love Dr. Kotb Website! I purchase almost all of my organic products from them. The prices are better than I have found in any store. They are also better than anywhere I have found online, and believe me, I have scoured the internet for the best prices. They have good customer service. The prices are amazing! The selection is pretty impressive, the bigger the better! I love Dr. Kotb Website! Keep up the good work!"

– Rebecca F.

"A great online shopping experiences every time I order with Dr. Kotb Website. My order is shipped quickly, at a reasonable flat shipping rate, in addition, they carry everything I like to order, so no more ordering from 4 or 5 other sites and paying their extreme shipping rates. Customer Service is fantastic!"

– Terri K.

"A Wonderful selection of high-quality products. Customer service is great. Very quick, very convenient and very affordable. My order is always correct and any back orders always arrive soon after my regular order. It is very seldom that they do not have something I am after In which case it is usually something that one Website specializes only in. I love shopping with Dr. Kotb Website. I love that the order comes straight to my door. As I said earlier, the selection and prices are most definitely the best anywhere online! I have most of my adult children and their friends now shopping with Dr. Kotb Website."

– Tina A.

Dr. Kotb Website is simply the best! I have tried many vitamin merchants on the net but Dr. Kotb Website beats them all because they have such a wide selection and quick processing times. I usually order over $100 and get the free shipping, and just order all I need for a few months because they just have it all! It was easy to add a couple of things even though I had already placed the order and it was still sent in a timely manner. Customer service is friendly and helpful. They are still the best by far! I love Dr. Kotb Website! My luck I found them on the net!"

– Linda S.

"The best thing I can say about Dr. Kotb Website is that I didn't need to say anything. Everything was done as they said it would be without an issue. It shipped when they said it would ship, they had reasonable shipping options, they alerted me when it shipped."

– James B.

"The best selection at the best price. Quick shipping and everything is packaged so nothing breaks or gets damaged. Dr. Kotb Website is the only website I shop for my supplements, vitamins herbs and homeopathic products."

– Jennifer E.

"The best place to buy supplements on the internet hands down!"

– James L.

"They can't be beaten. Seriously. Try them out, you won't be disappointed!"

– Fred W.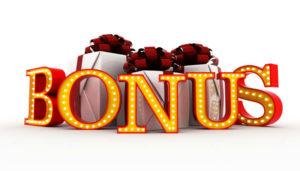 All These Bonuses are free From dr kotb Team if you Take Action
Before the timer Hits Zero
[ycd_countdown id="44502″][/ycd_countdown]