MOM TIPS: HAVING ANOTHER BABY… SURVIVING THE TRANSITION!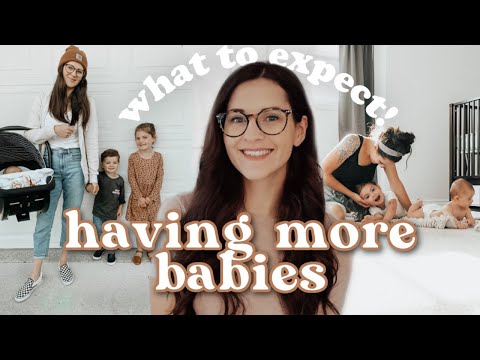 In this WHAT I WISH I KNEW BEFORE… series on my channel I discuss tips and my experience on adding more babies to our family. From the 1-2 kids transition and now 2-3, I've learned a lot and I hope that from sharing my raw and real experience you find this video helpful as you navigate adding another baby to your family!
New videos every WEEK!
◉ MY AMAZON STORE FRONT: https://www.amazon.com/shop/bethanyfontaine
◉ PRODUCTS MENTIONED:
Big Brother Book – https://amzn.to/3K193fr
Big Sister Book – https://amzn.to/3qw9Hdf
Big Sibling Book – https://amzn.to/3qlYueU
◉THE BEST TOYS! LOVEVERY Toddler Playkits – https://tinyurl.com/y5p4y84p
◉ GET YOUR OWN AT HOME FETAL DOPPLER! – http://shrsl.com/11pd8
◉ GEAR I USE:
Panasonic G7- http://amzn.to/2pzkcM2
Tripod- http://amzn.to/2DMHfYP
Ring Light – https://amzn.to/3rdVG2N
IMac Desktop Computer – http://amzn.to/2DR4Is0
◉ LETS CONNECT:
Instagram: http://instagram.com/bethanyfontaine/
Pintrest : https://www.pinterest.ca/bethanyfontainee/
◉ PO BOX 16100
Sumas Mountain PO
Abbotsford, BC
V3G 0C6
◉ Every opinion of every product I talk about is my own entirely. I would never endorse a product that hasn't enriched my life in some way. I just want to share quality brands and products with you all.
◉ Business Inquiries, Sponsors, Collaboration:
– bethanyfontaineinfo@gmail.com
◉ THANK YOU to every single one of you for being so supportive by watching!