Generation Ford Sweepstakes 2020
Each automobile vehicle is tested by experienced developmental drivers on terrains they are built for before its launch. Enjoying driving experience with developmental drivers could be the best experience of your life. Thanks to Ford Motor Company which is winning you a free trip to enjoy a one-day, custom track experience with Ford's next generation of racers. So just enter the 2020 Generation Ford Sweepstakes to grab your chances of winning.
Limit: Entrant can enter only once during the promotion period. The age of entrant must be at least 18 years old at the time of entry.
Local:
(48) contiguous United States and the District of Columbia
Image: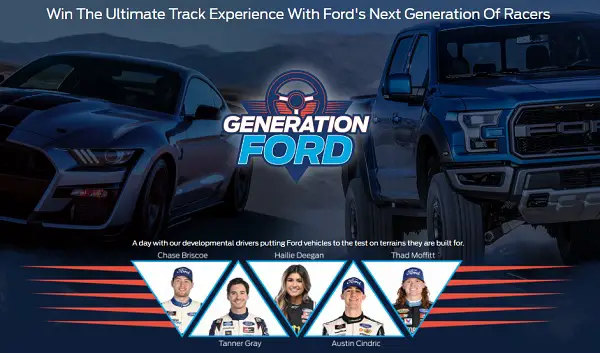 read more