Actress Camille Guaty Has been using BistroMD
BistroMD, a leading home delivery diet meal plan is known not only to thousands of regular folks but also among celebrities in Hollywood. TV and film actress Camille Guaty has been using BistroMD as her favorite meal delivery service. In her own words:
"Some of you may have seen me on TV, in the movies or on Youtube. I just wanted to let you know that I love BistroMD gourmet diet food. It's so convenient. It's delivered to my home here in Hollywood every singly week. Also, when I was working in this movie called the Ghosts of Girlfriends Past  it was delivered to my door in Boston. It's amazing and fits so well with my needs. I can  just pick up the phone and tell them exactly what my dietary needs are. Personally, I don't like sodium, I am not into pork. Right now I am actually going vegetarian. So, all my meals are vegetable based, which is beautiful!
Also, part of my job as an actress is not only to act well but also to look good. And most of the time, when I am busy I don't have the time to worry about the fat content in my food, or how many calories I am taking in or …are there too many carbohydrates in this meal? One great thing about BistroMD is that these meals are packaged and prepared to make you look good."
Camille Guaty and Deborah Cox
What about Taste?
Camille says: "Bistro MD meals taste amazing!" and she goes on to say: "I really have my acting coach ordering food, and a couple of my friends are also ordering BistroMD food because every time they see me eating it, the food smells so good that they want it, but I won't give it to them. So they are ordering it themselves.
But, I just wanted to let you know, it's not just amazing food, and convenient, it's also affordable. So if you are interested, I promise you will not be disappointed. BistroMD is one of my favorites!"
Emotional Eating Almost Ruined Lisette's Life – Almost
Stress can make dieting and keeping a figure extremely hard. Learn how Lisette regained control of her eating habits.
To her surprise, Lisette Davila from Henderson, Nevada was chosen as a guest on The Doctors show. She knew she would be getting a makeover, but she never thought she would receive the best kind of transformation: a remarkable shift from the inside out.
Like many women before her, Lisette turned to food for solace when unfortunate circumstances disrupted her life. She lost her job only a few months after uprooting her family from Chicago to Las Vegas. Her stress from unemployment was so bad—she started losing her hair and eventually she was tipping the scales at over 200 pounds. Lisette knew this was no way to live.
"I have never weighed this much before—and I felt miserable," Lisette admitted.
The food she credits to her remarkable transformation was bistroMD.
After trying out our program, Lisette raved about her new outlook and how her change in health has helped her entire family. Now, they all eat healthier and take long walks as a family because they know physical activity is important and more enjoyable when done together.
As for Lisette's progress: bistroMD helped her go from a size 14 dress size down to a size 8!
"I feel phenomenal and I haven't felt this confident in a long time," Lisette said. "This program has been the priceless gift that keeps on giving."
How to tell if, like Lisette, you've become an emotional eater
All of us have done it. We're stressed out so we justify reaching for that delicious pint of ice cream that we know, is going to bust our diet; but, it's like we have tunnel vision. That pint of ice cream is the only thing we see in our freezer as if its basked in golden light or something.
The good news is that it's not entirely our fault. According to Dr. Oz, when we're stressed out, our body gets invaded by cortisol, a hormone, which makes us crave carbohydrates, specifically sugary foods like ice cream. When our body is stressed out, it feels soothed by sugary treats. That's why we usually feel better after we've indulged in sugary goodness—until we've woken up the next day and realized we've devoured our entire stash of ice cream.
You're an emotional eater if…
You are definitely an emotional eater if you eat when you're not hungry. If you always have a stash of junk food in your desk drawer—you are very likely an emotional eater. You may also be an emotional eater if you find it hard to find food that satisfies you. And last, but not least—you're an emotional eater if your cravings are triggered by—drum roll, please—emotions. This may seem obvious, but many emotional eaters do not realize that they often reach for unhealthy foods based on their emotional state.
Where there's a will, there's a way—how can you stop emotional food cravings?
The good news is that where there's a will, there's a way—and there's definitely a way. Try to be aware of your eating habits. Keep a food diary if you have to. Don't feel self-conscious about it either. A lot of people do it and no one has to know. And replace your cravings with gum, water, tea—anything you want—as long as it's healthy.
Try to eat healthy
According to the United States Department of Agriculture (USDA), it takes 18 hours a week to shop for healthy ingredients, cook and clean. The average consumer only has 5 hours.
How can you eat healthy if you legitimately do not have the time to do so? You find a solution and bistroMD can be your solution that will actually work.
If you're looking for something fast and convenient without the hassle of frequenting the grocery store, we offer diet plans that can help you successfully lose weight.
We cook with the freshest ingredients and have over 200 recipes and a customizable menu so you should have no problem finding something to satisfy your taste buds.
We believe in the science that food is medicine. This means that good, balanced and nutritious meals are the fuel your body needs to stay healthy.
Our passionate chefs cook gourmet entrees and most importantly, we were founded on the principal that we wouldn't serve our customers anything that we would not eat ourselves.
We have a men's and a women's program with the option to receive five-or-seven-days' worth of healthy meals delivered to your door.
The two programs range from $130-$160 and EATS, our essential and tasty snacks are just $1.50 per snack. Women receive two snacks per day and men receive three snacks per day.
Mia, 47, Looks Much Younger Since BistroMD – A Success Story
Who doesn't want to look and feel younger? I think the greatest compliment for a woman is when somebody who is trying to guess her age makes an estimate far lower than her true age. This is what Mia's experience has been after following the BistroMD program.
Mia is 47 but looks my age (38). She is a grandmother already and looks so young! Her daughter is 29.  Mia is a BistroMD success weight loss story. Like many women, her weight issue started when she entered menopause. What made things worse was that she suffered from Reflex Sympathetic Dystrophy.  Mia traveled a lot and enjoyed Southern culture and hospitality.  But being overweight and debilitated at the same time made her feel depressed.  So, she turned to food for comfort, and the extra pounds kept piling up.
Then, one day, a client of hers told her about BistroMD. She never thought that portion control would be effective, but when she tried the first BistroMD meals she had not doubt this would work. BistroMD not only helped Mia lose weight and feel so much more energetic and confident, it gave her emotional and physical strength to conquer her illness.
Let's hear more about this from Mia herself:
"I am 47 and I feel fabulous. I've had so many comments about how much younger I look since I have been on the program. Also, I am starting to get a more girly figure because the stomach fat has been greatly reduced. I feel like I used to feel in my 30s. I feel more energetic, I feel fabulous!"
"With BistroMD, I have been able to embrace my age, and feel good."
"I have had a personal relationship with BistroMD. They are very responsive to my needs. When I email them, call them, or contact them in anyway, the respond fast. It's amazing how they care for their customers. I receive emails of encouragement, they send me tips, and I enjoy a relationship with them. It's not just a company where I order food from."
"BistroMD has absolutely 100% improved my life, and I am grateful for this every single day."
BistroMD is currently running a promotion where you save 50% in your first week. You will need a Bistro MD coupon code. You can try the plan and pay only $99 for your first week. That's 3 meals a day for a week. Twenty-one meals in total. Pretty good deal. The price thereafter is $180 (7-day plan) or $150 (5-day plan). It's worth it!
Looking Fabulous at 53 – How BistroMD Helped Debbie
There are many overweight people who have joined BistroMD diet meal delivery plan to lose weight and improve their health. I find their testimonies pretty useful because they can help other people decide if BistroMD is for them, too.
Debbie Acosta is a realtor in San Antonio, TX, who joined BistroMD 6 years ago, at 47. She has been on the program since then.  Not only did she lose weight, she has kept it off. Being 53 years old and weighing 115 lbs at 5'5" is an accomplishment. "It feels amazing", Debbie says.
"I don't have to think about cooking or shopping. I hate going to the grocery store. Preparing the food, cleaning dishes takes up valuable time from my every day life. Convenience is the main thing that kept me in the program."
Debbie likes that BistroMD tastes so good. But it's not only the taste that she likes, it's that thanks to this program she now feels healthier, stronger… and she knows why. It's because she eats better. "BistroMD meals are the best thing I could give my body", she explains.
Bistro MD chicken breast with brown and wild rice
So, joining the program and staying on it was a no brainer for Debbie.
She started BistroMD when she was 47. She lost weight immediately. When she turned 50, without any particular effort or pain, she managed to lose 10 more pounds. Women usually gain more weight as they age, but Debbie actually lost weight. And it took her only 6 weeks to lose that weight. Her clothes suddenly looked big on her, she recalls. Debbie is so excited with her new look, that she thinks she will stay on Bistro MD for ever.
Bistro MD chicken breast with brown and wild rice
Now when she looks in the mirror, Debbie sees her herself as she used to be when she was very young. She is not any more in a big body. Feelings of health, energy, strength fill her body.  Being fit and so good looking support her role as a grandmother, a realtor, a wife.
BistroMD has offered her so much that she is glad to have been on this program. "It means everything to me".
Weight Gain Didn't Get Erin's Self-Worth Down
Keeping high hopes when your weight goes up can be hard. Learn from Erin how she managed to keep going.
Many people struggle with fluctuations in their weight. One day you fit into your jeans just fine, and then all of a sudden, your favorite pair of jeans will not zip up for anything.
If you're not following a healthy, balanced, diet it can be very easy to gain weight. And often, we do not realize that our waist is expanding until it starts to affect our health.
With recent figures placing the United States as the second most obese country in the world, it is no surprise that weight gain is one of our country's top health concerns. Though no one will dispute that gaining excess weight is nearly always bad for your physical health, many people fail to realize that it also affects our self-worth and our self-esteem.
Erin's All too Common Story
Erin Stehl, from Ponte Verde Beach, FL, is like many women her age. She gained an extra 25 pounds within the blink of an eye—and she didn't realize the effects of the excess weight until, one day, working on her farm became too much for her body to handle.
With the stress of caring for her family and their farm, Erin packed on the pounds and eventually she had to stop to catch her breath while doing her chores. Finally, raking hay became a challenge.
After being on Dr. Phil's show and starting bistroMD, Erin lost those 25 pounds. Now the 51-year-old says she has more energy than she did when she was 25.
"I can't tell you how amazing this makes me feel," said Erin. "Before I lacked self-worth and I was hiding behind loose-fitting clothes. Today, I feel energetic and like I'm ready for anything.
Self Worth and Weight Gain
Like Erin, many men and women feel the effects of weight gain on their self-worth and unfortunately, the media has made it seem like there are only two body types out there—either fat or skinny—when in reality, we all come in different shapes and sizes.
Your body type does not define your self-worth. We're conditioned to think that way because of what we see on television and read in the magazines—but who are they to tell you what you should look like?
3 Steps to Stop Weight Gain and Boost your Self-Worth
'Disappear' Your Negative Thoughts
First, write down all of the negative thoughts you have about your body. For each thought, take a step back and look at yourself from another, objective, person's viewpoint. Does the negative thought really exist, or is it simply a story you tell yourself to justify another belief? In many cases, we convince ourselves that we are deficient in a specific area in order to justify the true cause behind our negative feelings. An introspective look at what these underlying causes of our negativity is often the first step in finding ways to overcome them.
Play By Your Rules, and No One Elses

On your bathroom mirror, the visor in your car, or some other place that only you will be able to see, write out your commitment to yourself to think in positive terms about your body. While you should write your own version, it could go something like this:
I am a beautiful person who deserves the right to feel that way. I will not speak negatively about my own body, and I will not participate in group-talk that reinforces negative body image toward others.

Don't Break up with Food – Change your Relationship
If you are an emotional eater, it's important that you change the relationship that you have with food. If you find that you often eat when you're stressed, sad, angry, etc., chew a stick of gum or take a walk instead. Find something that works for you so you're not reaching for food for comfort.
It can also be extremely helpful to tell someone that you trust that you are an emotional eater. In choosing someone to share with, be sure to choose a person that you trust, and to start the conversation by affirming to them your commitment to overcoming emotional eating. People who care about your well-being can help form the support structure that many people need to break their emotional eating cycle.
Also, keep in mind that food is fuel for your body, and not all dietary fat is bad fat. It's important to have a healthy diet full of fruits, vegetables, protein and healthy fats.
Erin Credits Her Amazing Weight Loss to bistroMD
We make dieting easy. It takes just five minutes to heat up one of our delicious and nutritionally balanced entrees using your microwave. With the push of a button, we deliver healthy weight loss entrees that real people actually want to eat – we don't do bland and boring here.
We're different from other diet delivery programs in our belief that food is medicine. Think of it like this – good and nutritionally sound food is what fuels your body, gives you energy and makes your brain function the way that nature intended.
We use this philosophy for every delicious entree that we prepare. We use only the freshest ingredients, and we have a menu of over 200 recipes and seasonal entrees to choose from. What's more? Our menu is fully customizable, allowing each and every program member to create a program perfectly suited for their likes and needs.
As Erin found out, with bistroMD in your corner, you have anything to lose but excess weight!
Baby Weight Prompted Cindy to Get Her Life Back with the Help of bistroMD
Having kids is one of the best experiences in life, but the weight that comes along isn't so much. Learn how Cindy handled her baby weight.
Like many women across the country, Cindy had trouble kicking those last few pounds of baby weight to the curve after she delivered her little bundle of joy into the world.
"For me, this was beyond frustrating, because I never really had any issues with my weight before," Cindy said.
However, it's important to keep in mind that it's absolutely normal to gain weight during your pregnancy and dropping the baby weight is not always easy, but it definitely isn't impossible either.
"I have always been physically active, but due to the baby weight, I felt like I was being weighed down literally."
The good news is that many women can relate and luckily, this is not an uncommon issue. We will give you the tools you need to love your body again; but first, we want to share some alarming body image statistics with you so that you can see how much body image affects your self-esteem.
We're worried about more than just baby weight
Many men and women throughout the United States are afraid of being fat. In fact, 80% of teen girls who are 10 years-old are afraid of being overweight and 80% of 10-year-old girls have already dieted before they reach their teenage years, according to the soon-to-be nonprofit organization, Heart of Leadership.
Also according to the website, a staggering 9 million teenagers in America who are below the age of 15, are obese—and consequently, obese boys and girls have significantly lower self-esteem than their non-obese counterparts.
Cindy was tired of feeling this way because she desperately wanted to lose the baby weight; however, she was weary of the diets and gimmicks out there flooding the market. Needless to say, Cindy was elated when she came across bistroMD.
When trying to lose weight, it's important to eat a balanced diet full of the vitamins and nutrients your body craves to lose weight the healthy way.
"When I saw that bistroMD served actual, real food, I jumped at the opportunity."
The solution
BistroMD is perfect for anyone who wants to lose the extra baby weight or shed a few pounds to get that dream body.
If you're looking for something fast and convenient without the hassle of frequenting the grocery store, bistroMD offers diet plans that can help you successfully lose weight.
We cook with the freshest ingredients and have over 200 recipes and a customizable menu so you should have no problem finding something to satisfy your taste buds.
We believe in the science that food is medicine. Good, balanced and nutritious meals are the fuel your body needs to stay healthy.
Every bite you take follows this proven approach for healthy weight loss. Our program provides 1,100-1,400 calories daily with 40-50% total caloric intake from lean, adequate protein, 20-25% of calories from healthy fats, and 30-35% from complex carbohydrates.
The best part is that it only takes a few weeks to start seeing results and you don't have anything to lose, but the fat!
See How Lisa Got her Body Back and Changed Her Family's Life
Starting a family can be a huge task, and dealing with unwanted body fat has no time in that task. Learn how Lisa fought back and regained control of her body.
After the birth of her second child, Lisa Alexander was up to 170 pounds.
Like many Americans who are stressed out with the pressures of work and a young family, Lisa ordered takeout meals for lunch, and often, dinner as well.
"It felt like my body just fell off," says Lisa.
With the extra weight that she had gained, she started to experience pain in her back and could no longer pick up her son, Elijah.
That was when she decided enough was enough, so she hopped online to do some research. Lisa hadn't heard of bistroMD, but was delighted when she realized how much our program could help her. The idea that you could eat healthy and actually enjoy what you're eating while still losing weight had never occurred to her before.
Lisa liked the idea of having chef prepared meals in her own home, and today says that bistroMD, "Was the best decision I ever made."
Unfortunately, we cannot provide you with your own real-life chef. However, we can give you the next best thing. Our entrees are prepared by highly trained and passionate chefs so you can experience a gourmet meal on your own time, right in the comfort of your own home!
BistroMD's chefs cook with the freshest ingredients and have over 200 recipes in their arsenal. Our menu is fully customizable which means that members have no problem finding something to satisfy their unique tastes.
A Proven Program Based on Science
Every bite you take follows our proven approach for healthy weight loss. The bistroMD program provides 1,100-1,400 calories daily with 40-50% total caloric intake from lean, adequate protein, 20-25% of calories from healthy fats, and 30-35% from complex carbohydrates.
We are more than just a diet plan. We like to think of ourselves as a healthy lifestyle plan. This is real food for real people.
"BistroMD helped me to understand what healthy, normal portions looked like—what exactly your body really needs because at the end of the day, food is fuel," says Lisa. "I finally know what my body needs in order to stay healthy. With bistroMD, I looked at the portion size and found that they my portions were extremely out of control, so that of course has transitioned to the way that we eat in my house and so it's not just a change for me. It's a lifestyle change for my family as well."
"I try to duplicate some of the different things I see them send to us, and then I try to give that to my family, because of course I want them to be living at their fullest and I think that that's one of the most amazing things that bistroMD has done for me—it's just made me a healthier, happier person."
BistroMD is perfect if you live an active lifestyle and if you're looking for something fast and convenient without the hassle of frequenting the grocery store.
It takes just one week to start feeling better and seeing weight loss results. After several weeks on the program, most program members report feeling like an entirely different person. If you are ready to increase your energy level, lose weight, and feel better than you have in years, bistroMD is here to help.
We have a men's and a women's program with the option to receive five-or-seven-days' worth of healthy meals delivered to your door.
A Second Chance at Life: Celebrating the Success of Paula Joy
Paula made some great strides with her weight loss program, learn how bistroMD opened doors and improved her life.
Paula Joy Benson has a reason to celebrate her middle name. It portrays exactly how she feels since starting her weight loss journey two years ago.
At 52 years old, Paula is experiencing life again—only this time, the journey looks a little healthier.
A native to Maine, Paula has always enjoyed an active lifestyle. She's an avid fan of snow shoeing, and loves enjoying other outdoor activities with her two adult children, Amber and Adam.
Even for someone who has only recently struggled with weight, Paula and her husband, Dan, have always tried to teach their children the importance of living a healthy lifestyle.
For Paula, her struggles with weight almost seemed to come up out of the blue. She examined her lifestyle and realized that certain activities were the cause of her newly found frustrations.
"It was about two years ago when I realized I needed to lose weight," says Paula. "One of the things I struggled with most was the fun aspect of eating out. Society really drills this notion into you that eating out is fun, and I realized it was one of my favorite recreational activities."
Although she never struggled with weight before, Paul also knew she needed to make a change after the birth of her first grandchild. It was then that she also took notice of just how much her eating habits had changed over the years.
"I was eating out more, and my weight was showing it," says Paula. "I became desperate and began asking myself: 'Where do I run, and where do I turn to?'"
Paula was a grandmother now and wanted nothing more than to be able to play with her grandson. Her recent weight gain, however, was preventing her from keeping up, which wasn't doing much for her self-esteem either.
"I didn't feel good about myself, and realized that I had to change," says Paula. "I wanted to get back to my old self."
This was a priceless realization for Paula, who knew that good health was invaluable. While watching an episode of Dr. Phil one day, she heard about bistroMD and decided to do some research.
"As soon as I went to the website and looked at the food, I was sold," says Paula. "BistroMD is exactly what I needed. The food is amazing, and for once, I feel like I have freedom."
After just a few months on the program, Paula has managed to lose over 15 pounds. She's also learned some very valuable life lessons when it comes to eating right.
"I've really learned about portions, and that you don't need to eat everything on your plate to feel satisfied," says Paula. "That's been the most valuable lesson."
Paula has been so pleased with her weight loss that she's shared her success with almost anyone who will listen.
"You can't put a price on good health, and bistroMD has been an invaluable tool," Paula says. "The food is just amazing and the whole program has been very accommodating. It fits perfectly with my active lifestyle."
Paula continues to make a commitment to health and is at the gym every evening at 7:30, right after work. Her and her husband, Dan, are continuing to make healthy choices by eating healthier and embracing the benefits of physical activity.
"Even if obesity and being overweight runs in your family, it doesn't mean it has to happen to you," says Paula. "I feel so great, and I've been so happy with the results, that I just want to shout it out to the world."
For Paula, one of the biggest joys is just going to the freezer and heating up her meals. The convenience and the taste of bistroMD have definitely played a big role in her remarkable transformation.
"There really isn't a meal that I don't like," says Paula. "It's great that I can just go to my refrigerator, get what I want to eat, and then just heat it up. The food tastes so good, I often think, 'wow, my grandmother use to make something that tasted so similar.' The variety is also fantastic!"
We look forward to celebrating your success!
Why Try Diet Plans?
There are lots of ways to lose weight, but being aware of what you're eating and how much of it is a good base. Pre-prepared diet meal services have a few things in common which can help you lose weight and create healthy eating habits.
Portion control
Most food can be enjoyed in moderation as part of a healthy and balanced diet. But who's to say just how many roasted potatoes are too many, or how much of that gravy should be on your chicken? When you're trying to lose weight, it's not just about what's on the plate that matters, but how much. Diet plans can give you a sense of what a healthy portion looks like and help you to feel full from a balanced amount of food at every meal.
Managed Process
Diet meal plans take all the behind the scenes work out of preparing a meal, so that you don't have to think about meal planning, shopping or even prepping the ingredients. No room for slip ups, your entire diet is handled by experts who are on your side and want to help you succeed.
What Support Can I Get With a Diet Plan?
Every diet plan offers its own unique support. Some options include:
Diet analysis and advice
Support from nutritionists and dietitians
Weight loss tracker
Articles and blogs on healthy eating
This support is essential to reaching weight loss goals and maintaining a healthy weight afterward. When hunger strikes, or questions arise, having the right kind of support can make all the difference.
Do Diet Plans Work for Specialty Diets?
Many diet plans can work for people with specific dietary needs. You can find diet plans for new moms, menopausal women, diabetics, and vegetarian diets. There are also options to support low carb or gluten-free diets.
Balance By BistroMD Review
is a meal delivery service powered by the science developed by BistroMD, one of the market leaders when it comes to preparing and delivering delicious and healthy meals.
The company was founded by Dr. Caroline Cederquist, a board-certified bariatric physician. Every meal is chef-prepared using only top-quality, fresh ingredients and developed using scientific studies on how our bodies break down food and turn it into fuel.
Read our comprehensive Balance By BistroMD review to learn more about this company and its impressive service.
How Balance By BistroMD Works
Balance By BistroMD puts a unique twist on healthy eating. The company offers a highly customizable meal delivery program allowing you to build your own dietary regimen to meet your personal nutritional requirements. In other words, Balance By BistroMD is built for flexibility and optimal user experience.
The meals offered by the company are already cooked by world-class chefs, so you do not have to think about waiting in lines for groceries, planning meals or finding enough time to spend in the kitchen every single day. Balance By BistroMD puts you in full control of your diet without all the tedious elements that used to go with it.
The ordering process is as simple as it gets. All you have to do is take a look at the menu provided on the official website, fill your shopping cart with delicious meals of your choice, and order.
The company will deliver the shipment at your home address and all that is left for you to do is heat and enjoy.
The weekly specials rotate every week in order to keep things interesting and fresh. If you need a meal quickly, you can just reheat it, but you can also leave the meal in the fridge for 24-46 hours to thaw before heating. The heating process takes around 6 minutes.
Balance By BistroMD allows you to choose from more than 100 seasonal meals every week, which are delivered to you in a 100% recyclable packaging. Customers have also successfully repurposed their shipping coolers and made them into coolers for fishing/beach, storage containers or planters.
Balance By BistroMD is an excellent tool that can help you immensely in creating your ideal diet based on your health, daily activities, nutritional needs, and potential medical conditions.
What Makes Balance By BistroMD Different
While doing research for this Balance by BistroMD review, we encountered an abundance of different meal options created to meet even the pickiest of dietary tastes and demands. In order to maximize its customizability potential, Balance By BistroMD does not feature any order minimums, membership fees or subscription plans.
You can order a whole week's worth of food or a single meal, it is entirely up to you. You will never have to worry about honoring a certain contract or any other type of commitment since there aren't any.
All Balance By BistroMD meals are created by a team of certified dietitians in accordance with Dr. Cederquist's science for healthy weight loss. They are doctor-approved and prepared by top-of-the-line chefs.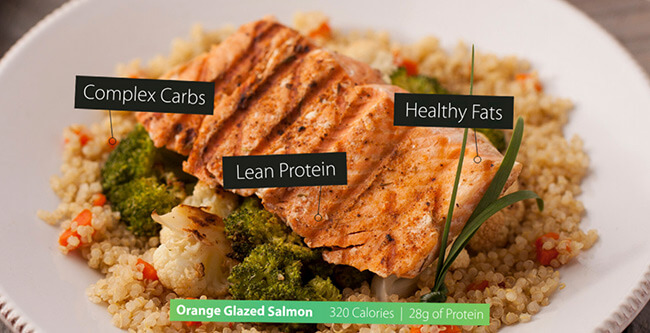 For permanent weight loss, Balance By BistroMD also provides informative blogs about leading a healthy lifestyle, including articles about fitness, healthy eating, healthy recipes, and much more. You can learn everything you need to know about healthy and effective weight loss. When you back up your knowledge with perfectly planned meals from Balance By BistroMD, the results will be visible in no time.
Meals and Recipes
Balance By BistroMD meal options
Balance By BistroMD meals contain between 240 and 400 calories each. The company values transparency above all else and uses the FDA food labeling standard. In other words, you will always be provided with all the information regarding the nutritional breakdown of the meals you are eating. The recommended daily allowances are adopted from the USDA 2,000 calorie dietary guidelines.
Speaking of nutritional breakdown, Balance By BistroMD meals offers 40-45% of calories from lean protein sources, 30-35% from complex carbs, and 20-25% from healthy fats. These macros provide your body with all the fuel it needs without compromising your health with nutritional imbalances.
The macronutrient target set by Balance By BistroMD will also have you feeling fuller between meals, reducing your cravings, including the need for snacks.The company offers a wide array of pre-cooked meals, including:
Breakfasts – Frittatas, pancakes & waffles, omelets & scrambles, breakfast sandwiches, and crepes & wraps
Lunches & Dinners – Chicken, beef, pork, turkey, pasta, seafood, soups & stews, and plant-based
EATS Snacks – Cookies & bars, sweet & salty crisps, jerky, cheesecakes, and nuts & fruit
Balance By BistroMD also provides its users with weight management supplements created to support glucose levels and a healthy metabolism. The supplements are 100% gluten-free, hypoallergenic, and without any GMO or artificial sweeteners/coloring.
The official website is very user-friendly with a lot of convenient food filters that allow you to browse only the items you are actually interested in. You can filter the offered meal categories to only include the options best suited for your particular dietary plan. The provided categories include gluten-free, heart-healthy, diabetic-friendly, low-carb, low-sodium, dairy-free, vegetarian, and menopause-friendly meal choices.
Pricing
The official Balance By BistroMD FAQ states that all meal prices range from $5.99 to $13.99. The prices of the snacks, however, go up to $19.99. Breakfasts range from $6.49 (bagel sandwich with egg, natural ham, and Swiss) to $9.89 (Hickory smoked BBQ pork crepe). Lunches and dinners go from $8.99 to $11.99. Snacks range from $11.99 to $19.99.
Balance By BistroMD introduces Weekly Specials regularly and the chosen dishes from the breakfast and lunch/dinner menus are then available at a temporary discount. There are nine meals on the special menu every week and each comes with a 1$ discount, so you can save quite a bit of money if your favorite meals hit the Weekly Specials Menu.
Individual Meals
Meal
Price range
Breakfast
$5.99 – $9.89
Lunch and Dinner
$7.99 – $13.99
EATS Snacks
$10.99 – $19.99
Delivery Areas
Balance By BistroMD's delivery area is limited by FedEx shipping locations. This means that Hawaii and Alaska are not available at this moment. Orders received on Wednesday after 11:59 PM ET will be shipped on the next Monday. The exact delivery time depends on your current location. Your order can be processed up to two days after receipt and will usually arrive 2-5 work days via FedEx Ground.
You can also change the address of delivery when you access your online account. In case you are out of town for the weekend but still want to enjoy tasty meals from Balance By BistroMD, simply change the address and place your order.
In case you want to change or skip your order, you have to inform Balance By BistroMD on time – before your shipment gets processed. If you receive something you didn't order, Balance By BistroMD guarantees a refund. All orders over $99 receive free shipping.
Balance By BistroMD Pros And Cons
To make sure Balance By BistroMD meets all your standards and expectations, it is important to know its biggest advantages and disadvantages. With a short overview of its pros and cons, you can easily decide if Balance By BistroMD is the right meal delivery service for you.
PROS
Special programs created for people with various dietary needs
No subscriptions and order minimums
Flexible ordering time
Doctor-approved recipes
Nationwide coverage
Sample Dishes
Balance by BistroMD provides its happy customers with finger-licking chef-prepared meals that can suit virtually any taste. With this meal delivery service, you can enjoy restaurant-grade dishes in the comfort of your own home without breaking the bank.
Take a look at our curated selection of Balance by BistroMD meals to get a glimpse of the delights that await you on its menu.
Meatloaf with Honey Bourbon Glaze
Chicken with Mushroom Cream Sauce
Salted Caramel Pecan Bar 6 Count
Bottom Line
During our research for this Balance By BistroMD review, we were amazed at the sheer customizability of the program and the width of possible dietary plans. Apart from their numerous benefits for your health and general well-being, Balance meals also taste downright delicious.
The company also makes great efforts to optimize the macronutrients in every single meal. This, in turn, can help you feel fuller between meals, eliminate your unhealthy snacking habits, and allow you to lose weight the right way. If you continue your Balance By BistroMD daily regimen, you can rest assured your lost weight will never come back.
The meals are created by doctors, dietitians, and professional chefs to meet all gastronomic, medical, and personal preferences. The nutritional values are clearly marked, so you can know your exact calorie intake every day.
Balance By BistroMD delivers healthy, cooked meals to your doorstep as far as FedEx can reach. You can order whatever you want from its extremely rich menu and enjoy delicious, healthy meals without the trouble of actually making them.
What Are You Waiting For?
The right diet plan can help you manage portion control, introduce new healthy options into your meals, and maintain a healthy lifestyle in the long-run. Try one of the top diet plans to make your weight loss dreams a reality.
==========================


Recommended by Dr. kotb and his team

Why Trust Us?
dr kotb is a reputable Medical author and A Caring Physician Who introduces A Bold Approach To better Women Health | Clean Eating, Weight Loss |Fitness Workouts for Beginners | femme Diet |Skin and Hair Beauty Goals
He Has more than 80 books on AMAZON
Dr kotb Team has been reviewing health, Fitness, and Beauty topics since 2010.
Connect with Us On Pinterest
Email: dr.kotb@Neverseenbefore.co.uk
Dr. Kotb Website Customer Testimonials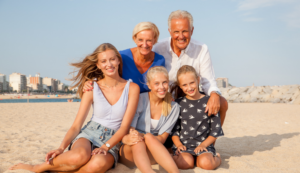 "An excellent Website with a wide selection, great prices, and considerate customer service staff. I recommend them to all my friends."

– Mark A.

"Very reliable and service oriented. A fantastic source for vitamins, healthcare, and nutritional items. Great service and follow-thru. Strong recommendation!!"

– Stephanie P.

"My shopping experience with Dr. Kotb Website has been remarkable. I prefer it over all the other internet vitamin shops. They have an outstandingly wide selection of name brand health and beauty aids. For me, its a one-stop store. We plan to continue our business relationship with Dr. Kotb Website and am sure others will find the same joy. Thank you."

– Sheila C.

"My favorite place to buy all things natural! You won't find better prices, and shipping is speedy. I highly recommend Dr. Kotb Website

– Andrea S.

"I absolutely love Dr. Kotb Website! I purchase almost all of my organic products from them. The prices are better than I have found in any store. They are also better than anywhere I have found online, and believe me, I have scoured the internet for the best prices. They have good customer service. The prices are amazing! The selection is pretty impressive, the bigger the better! I love Dr. Kotb Website! Keep up the good work!"

– Rebecca F.

"A great online shopping experiences every time I order with Dr. Kotb Website. My order is shipped quickly, at a reasonable flat shipping rate, in addition, they carry everything I like to order, so no more ordering from 4 or 5 other sites and paying their extreme shipping rates. Customer Service is fantastic!"

– Terri K.

"A Wonderful selection of high-quality products. Customer service is great. Very quick, very convenient and very affordable. My order is always correct and any back orders always arrive soon after my regular order. It is very seldom that they do not have something I am after In which case it is usually something that one Website specializes only in. I love shopping with Dr. Kotb Website. I love that the order comes straight to my door. As I said earlier, the selection and prices are most definitely the best anywhere online! I have most of my adult children and their friends now shopping with Dr. Kotb Website."

– Tina A.

Dr. Kotb Website is simply the best! I have tried many vitamin merchants on the net but Dr. Kotb Website beats them all because they have such a wide selection and quick processing times. I usually order over $100 and get the free shipping, and just order all I need for a few months because they just have it all! It was easy to add a couple of things even though I had already placed the order and it was still sent in a timely manner. Customer service is friendly and helpful. They are still the best by far! I love Dr. Kotb Website! My luck I found them on the net!"

– Linda S.

"The best thing I can say about Dr. Kotb Website is that I didn't need to say anything. Everything was done as they said it would be without an issue. It shipped when they said it would ship, they had reasonable shipping options, they alerted me when it shipped."

– James B.

"The best selection at the best price. Quick shipping and everything is packaged so nothing breaks or gets damaged. Dr. Kotb Website is the only website I shop for my supplements, vitamins herbs and homeopathic products."

– Jennifer E.

"The best place to buy supplements on the internet hands down!"

– James L.

"They can't be beaten. Seriously. Try them out, you won't be disappointed!"

– Fred W.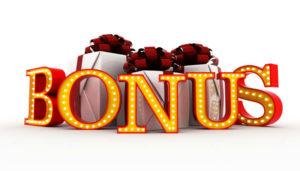 All These Bonuses are free From dr kotb Team if you Take Action
Before the timer Hits Zero